«SQS live webinars»
Keep your knowledge up to date with our «SQS live webinars».
Educate yourself or your employees effectively on the subject of quality management according to ISO 9001 and many other disciplines – almost our entire range of seminars is available via our «SQS live webinars». In all of them we impart up-to-date knowledge in a compact and target-oriented way.
The «SQS live webinars» are conducted by qualified training specialists. These lecturers impart their knowledge in a level- and function-oriented manner according to current methodological-didactic principles.
Our numerous educational offerings, which have proven their worth in classroom instruction, are now also available online and in real time.
Instead of a physical presence, participants move in an inspiring and personal virtual space.
With the flexible Zoom-Learning environment, we ensure that course participants feel just as well attended as in an «analogue» seminar room.
You and your employees can therefore take part in our publicly advertised «SQS live webinars» very conveniently from their home office. Long and tiring journeys to the venues belong to the past - you start the day refreshed and stress-free.
For companies with several, even foreign offices, it is also a cost-efficient form of «in-house employee training».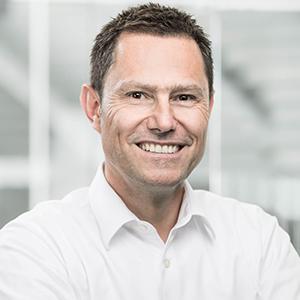 Our lecturers use digital media profitably for the learning process of our participants – creating thus added value. Digitalisation will undoubtedly change our future learning and teaching sustainably.

Hubert Rizzi

, Head of division training
Our offer in the area of «SQS live webinars»
Together into the future with cloud-based «SQS live webinars».
Requirements and interesting facts about the digital infrastructure
To participate in the «SQS live webinars» the following items are required:
a laptop or desktop computer
a microphone, a loudspeaker or headset
a webcam
a web browser (e.g. Chrome, Edge or Safari)
a stable internet connection
No active account or licensing is required to use the cloud-based live webinar software. However, a free «Zoom account» and the Windows- or Mac-client allow an easy and intuitive handling.
Prior to the seminar, participants will receive an online access to all presentations and other related documents via our learning platform «OpenOLAT – infinite learning».
For the agreed seminar date, our lecturers will send out an invitation link by means of which participants can easily and conveniently join the «SQS live webinar».