19th International and 12th National Environmental Drawing Contest 2018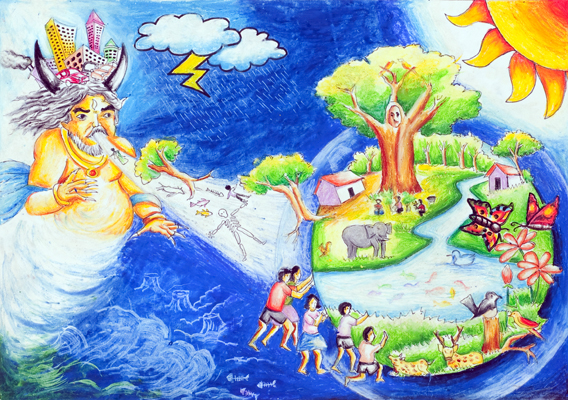 In the arms of Mother Earth...
Mother Nature, or Mother Earth, is a personification of the natural world, our environment. She symbolises everything that is fruitful, creative and primal, providing protection and nourishment. However, Mother Earth is increasingly being regarded as an impersonal commodity – something that is merely used and consumed. The ties that bind mankind to nature are becoming frayed.

Mother Earth is a living, dynamic system, made up of the invisible community of which all life systems and living things are members – interconnected, independent and complementary, all sharing the same destiny.

Our climate is fundamental to our very existence. Is climate change responsible for crazy weather? Storms are snapping electricity pylons, heavy rainfall is turning our streets into raging torrents and summer droughts are withering harvests in the fields. Time and again, we humans are having to battle extreme weather events.
Further information of participation can be found in the brochure